Agri College Events
Agri College Education
Agri College Publications
Agri College Directory
Agri Career Resources
Agriculture College Student Campus Fashions - Agriculture College T-Shirt Design Contest
Colorado State University's College of Agricultural Sciences is holding its first ever t-shirt design competition! The goal of this competition is to produce a design by CAS students for CAS students.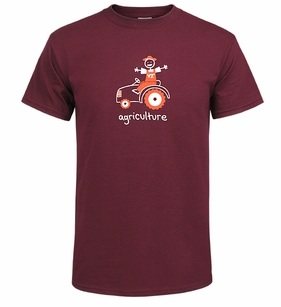 Who can participate?
Any student enrolled as either a major or a minor in any of the College of Agricultural Sciences departments (Agricultural and Resource Economics, Animal Sciences, Bioagricultural Sciences and Pest Management, Soil and Crop Sciences, or Horticulture and Landscape Architecture) is eligible for participation in this contest.
For More Info, Visit : http://agsci.colostate.edu/college-t-shirt-contest/
Indian Student do not have this facility but can start such contests and bring fun.
Source :
http://agsci.colostate.edu/